Radio broadcasting
We are the sole operator of five circuits of analogue terrestrial radio broadcasting in the very short wave (VHF) and medium wave (MW) bands for the public broadcaster RTVS. At the same time, we broadcast for eight analogue terrestrial radio broadcasting licence holders.
All radio services provided by our company are free to air, and we also broadcast some programme radio services via satellite using the DVB‑S2 standard.
As part of VHF broadcasting, we also provide an optional RDS service for broadcasters, the Ministry of Interior of the Slovak Republic (the EWS service), and the Slovak Road Administration (the TMC service).
T‑Dab+ Digital radio
T-DAB+ offers a more efficient utilisation of the frequency spectrum and, in particular, space for the transmission of additional radio stations. Broadcasters thus have the opportunity to offer their content with higher sound quality and other attractive additional features, such as EPG, Slide show, TPEG – traffic reports. T-DAB+ digital radio broadcasting is currently only broadcast from the following transmitters: Bratislava Kamzík, Košice Heringeš, Banská Bystrica Laskomer, Dunajská Streda-Mesto, Nitra-Zobor and Žilina Krížava.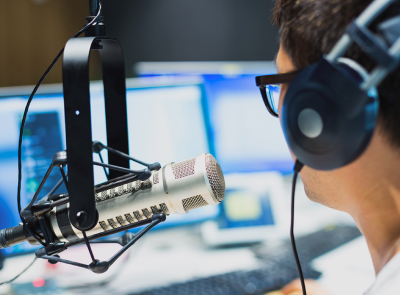 What is T-Dab+
DAB+ is the designation for digital radio broadcasting. It is derived from the English term Digital Audio Broadcasting. Its main advantage is a clear sound without any noise in constant quality even in locations with lower quality of radio signal reception, where analogue broadcasting is unable to provide coverage.
The radio receivers equipped with displays provide the listeners with additional digital information, such as the name of the song being played, the name of the artist, the name of the programme, traffic information, weather information and various other useful information.
The DAB+ radio broadcasting is the successor to FM broadcasting. Just like FM broadcasting, DAB+ broadcasting is transmitted through a network of terrestrial transmitters and does not require an Internet connection.
Switch to DAB+
Switching to DAB+ broadcasting is easy. Just get a DAB+ enabled radio receiver and check the availability of signal in your area on the map below. The basic DAB+ radio receivers for home use start at around EUR 30. The most popular models, with added Internet radio reception and Bluetooth, are priced around EUR 100. DAB+ broadcasting uses the 174-230 MHz band.
RTVS radio channels via DAB+
The following FM broadcasting services of RTVS are also available on DAB+: Rádio Slovensko, Rádio_FM, Rádio Devín, Rádio Regina Západ, Rádio Regina Stred, Rádio Regina Východ, Rádio Patria, Rádio Slovakia International, plus several stations otherwise only available on the Internet: Rádio Pyramída, Rádio Junior, Rádio Litera.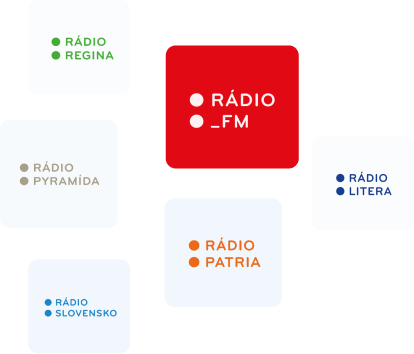 Coverage in Slovakia
At present, the DAB+ broadcasting of RTVS covers most of western Slovakia, part of central Slovakia and Košice and its surroundings. RTVS plans to further expand the coverage.
References




Contact information
If you are interested in our services, require a consultation, or want to find out which service is suitable for you, fill out this form.